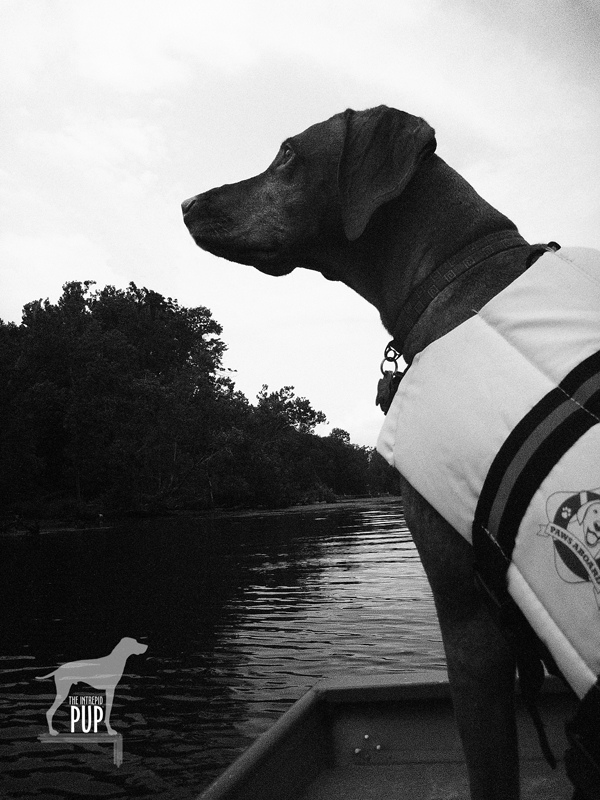 Are you indoors reading this?  If so, take it outside!
Today, June 9th, is officially National Get Outdoors Day (GO!). If you regularly follow Tavish the Intrepid Pup, you already know his affinity for being out and about, and he needs no further invitation to get outside. But the goals of "GO!" are to encourage first-time visitors to public lands and to reconnect youth to nature. "GO!" is one of a growing number of public initiatives in recent years to embrace such themes. Richard Louv's best-selling book, Last Child in the Woods, sounded the alarm in 2008 about "nature-deficit" and the corollaries with childhood obesity, attention disorders, and more. As we've become more plugged in to what's on a screen than what's in our backyard, entities as disparate as the U.S. Forest Service (More Kids in the Woods), the NFL (Play60), the National Wildlife Federation (Be Out There), and First Lady Michelle Obama (Let's Move!) have launched national campaigns to help reverse this trend.
There's no doubt that Tavish's own need for exercise and activity has helped members of Team Tavish maintain healthier lifestyles. And while Tavish's exploits have gotten him outdoors in more than a dozen different states, it's important to point out that connecting to nature needn't be complicated nor involve expensive travel plans to far-flung locales. So in that spirit, we're highlighting below a simple, low-cost excursion that took us to a regional park for an all-new outdoor experience for Tavish. In other words, if you can't replicate this exact itinerary, we're pretty sure you can do something similar in most parts of the country. So, hurry outside and enjoy!
Dogging the Details
38°40′25.27″ N, 77°9′55.13″ W
Pohick Bay Regional Park, Lorton, Virginia
Tavish has been on several boats (car ferries, tour boats, etc.) over the years, but he'd never been on anything of the "personal watercraft" variety… until his visit to Pohick Bay Regional Park. The park is one of 24 administered by the Northern Virginia Regional Park Authority. Its other claim to fame is that it's the terminus of the Occoquan Water Trail, an extraordinary 40-mile route along two tributary waterways of the Chesapeake Bay.
In addition to having woodland hiking paths, a marina, and expansive picnic areas, Pohick Bay Regional Park seasonally offers boat rentals for really reasonable hourly and day rates. If you don't own a boat, it's a great way to test out paddle boards, pedal boats, canoes, kayaks, sailboats and jon boats. Better yet, at this particular park you can bring your dog along on the rental! Intrepid Pup has an affinity for the water—ocean, stream, pond, you name it!—but he's ultimately more of an enthusiastic splasher/wader than an active swimmer. At 45 lbs, a freaked out Tavish scrambling around on a canoe or sit-upon kayak offshore could be problematic. So since we didn't quite know how he'd react to being out on the water, we opted for the stability of a jon boat. It's essentially a sturdy, flat-bottomed metal rowboat with a low center of gravity (read: clunky tub really hard to capsize). Turns out we needn't have worried as Tavish was more than happy to situate himself as close to the edge as possible to take in the scenery while one of us rowed (see photo above).
Clearly this was one outing where we expended way more energy than the Intrepid Pup did, but we got a good workout, saw several osprey and herons, and—perhaps most importantly—happily confirmed that boating with Tavish was something we could do again. We'd dearly love to get the Intrepid Pup out in a kayak, and the top choice (although it's not among the rentals at Pohick Bay) to try would be Perception Kayaks' new recreational model, the Prodigy 13.5. Its over-sized cockpit and a second removable half-seat are specifically designed with a "small companion" (be it a child or a dog) in mind. Brilliant!
The combination of a low boat rental rate and a high degree of fun earns this excursion a "2" on the Intrepid Pup's Wag-a-Meter. Key things bring along for yourself include a snack, water, sunscreen, sunglasses, and a hat. For your dog, keep plenty of water aboard. Tavish's short coat makes him especially susceptible to sunburn and/or overheating, so we had lots of water available for him to drink out of his collapsible travel bowl, and we made sure we didn't stay out too long in the heat of day. One final note: Tavish wears a life vest when he's on the water. Intrepid or no, it's a wise move and potential life saver for humans and dogs alike.