Happy new year, Intrepid Pup fans!
Full confessional mode: we've got a great big blog backlog of adventures we've been meaning to share with you and some pretty snazzy photos to go along with them. While we've been good about being intrepid and adventurous in the first place; posting on our social media channels; updating the Intrepid Pup map, and keeping up with our weekly "Where in the World Wednesday" (#WITWW) and #ArtfulPup features. . . the fact of the matter is that we've not been quite so diligent of late in writing up our longer articles. Yep, it happens.
But we're hoping to change that. Really! And here's where you come in. Based on the four options below (Toronto, Great Smoky Mountains, the Adirondacks, or Boston), weigh in on the adventure YOU would most like to see featured first by leaving your choice in the comments section. Over the next five days, we'll aggregate the "votes" from this page and our various social media channels and let that be our guide. Thanks in advance!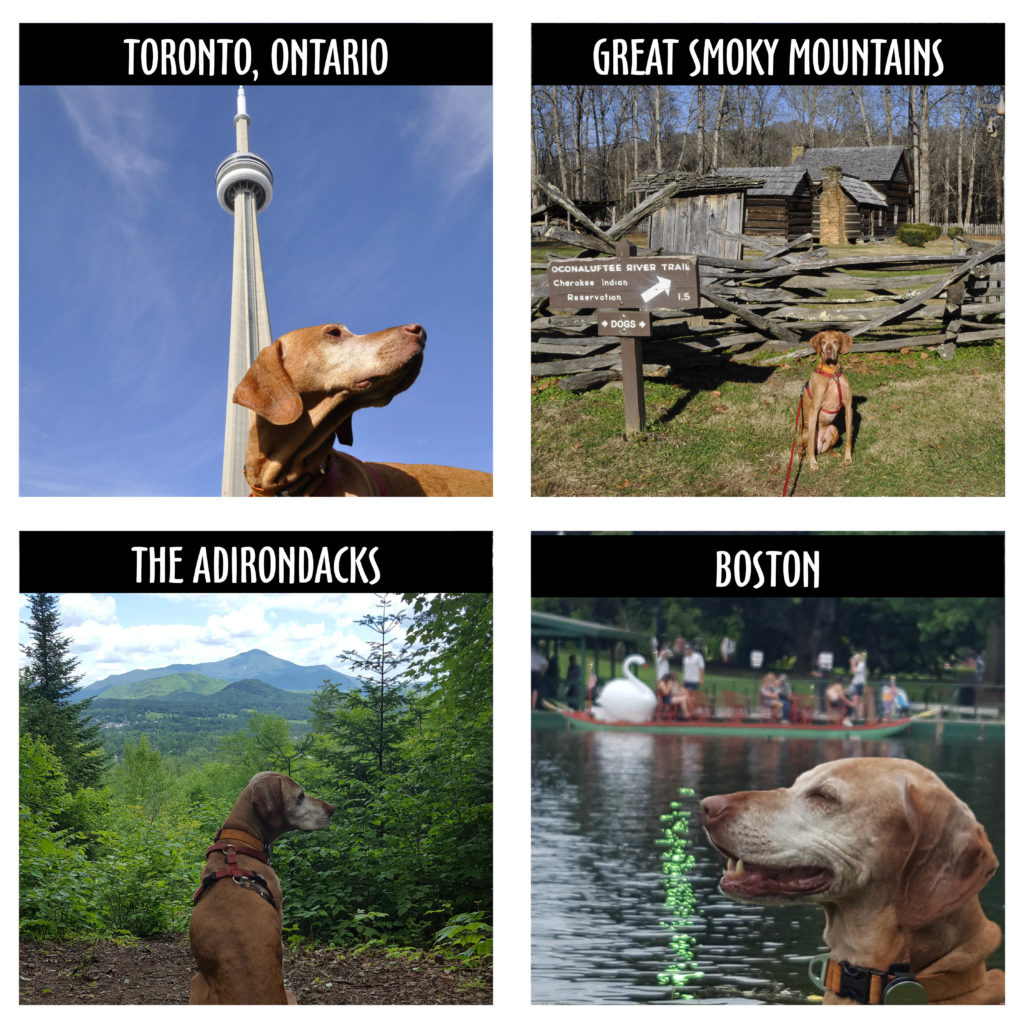 #  #  #